Georgia Homeowners Insurance Quotes
The Peach State is a great place to live. Georgia is known around the world for its Southern charm, unique cities, beautiful landscapes, and lovely old houses. Whether your choose to call our capitol city Atlanta home, or a smaller town such as Perry or Columbus, there is no better state to raise a family.
Georgia is not only scenic, it is filled to the brim with recreational opportunities. We have miles of coastline as well as 48 state parks that let our residents get out and enjoy the great outdoors.
Georgia Facts
Georgia has a population of 10,097,343 residents according to the 2014 Census. This was an increase of 4.23 percent since 2010. These numbers make Georgia the 8th most populous state in the U.S. Georgia encompasses 59,425 square miles, making it the 24th biggest state in the country.
Georgia has a median household income of $47,829 ranking it 34th out of the 50 states. The Peach state is very affordable, especially if you live outside of big cities like Atlanta. According to Zillow, the median home value is $139,800 and the median home price hit $161,650 last year, which is a 7.6 percent bump. Zillow predicts home values will jump another 3.6 percent this year so it's a great time to jump into the market.
Prices can vary wildly depending on where you choose to set down your Georgia roots. The average listing price in the always popular North Buckhead area of Atlanta is a whopping $857,000 while Warner Robins is more affordable with an average listing price of $149,000.
Georgia Homeowners Insurance Rates
Rates will vary dramatically depending on where you end up living but in general, Georgia tends to be on the expensive side when it comes to homeowners insurance. Georgia ranks 23rd in the country when it comes to expensive coverage. The average yearly premium is roughly $975.
While you may be stuck with higher than average rates, there are a number of things you can do to save money on your premium. Most experts agree that shopping your coverage is the best way to lower your insurance costs. Insurers rate risk differently so you premium can vary significantly between insurance companies.
Using our site to compare multiple carriers at once is a quick, convenient and free way to shop your homeowners coverage.
If you live in a coastal area, such as Savannah consider making your home more disaster proof. Adding storm shutters can result in a discount as can reinforcing your roof or installing a sprinkler system. Check with your agent before you start the work to see what kind of discount you can expect.
Factors to Consider in Georgia
Crime rates will always affect homeowner premiums. Luckily, the majority of Georgia is pretty safe. According to government statistics, Georgia ranks 21st in a list of the most dangerous states.
As would be expected, the Atlanta metro area leads the pack when it comes to crime stats. It is important to check crime rates in any city, town and neighborhood that you are considering buying a home in. There are numerous websites that will provide this data for you.
Georgia is also not immune to natural disasters, which can run up your premium, this can be especially true in coastal communities. It is a good idea to request an insurance quote on any property you are considering so there are no surprises when it comes time to signing on the dotted line.
If a move to Marietta, Stone Mountain, Augusta, Decatur or any of Georgia's other beautiful cities is in your future, we can help. Our site is quick, easy and best of all free. We will search dozens of companies to help you find the best coverage at an affordable price. We work with some of the biggest names in Georgia for homeowners insurance, our partners include Nationwide, Progressive, Titan Insurance, Safeco Insurance, Liberty Mutual Insurance, American Modern, Metlife, Georgia Underwriting Association, and many more.
Local Georgia Home Insurance Rates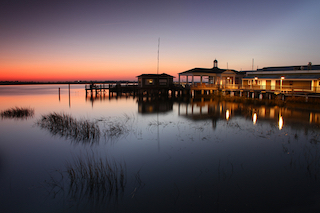 Check out our recent homeowners in Jekyll Island, GA, competitive rate of $1144 per year. Average rates range from $894 to $1444. See details on average rates within the city of Jekyll Island. - Get Jekyll Island Home Insurance Quotes! or Give us a call now at 1-855-976-2656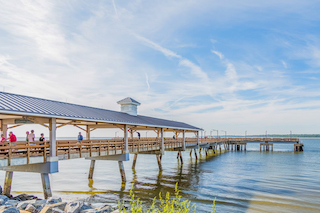 Check out our recent homeowners in Saint Simons Island, GA, competitive rate of $958 per year. Average rates range from $708 to $1258. See details on average rates within the city of Saint Simons Island. - Get Saint Simons Island Home Insurance Quotes! or Give us a call now at 1-855-976-2656
Average Homeowners Insurance Premiums in GA
With over 95% of all Americans are known to have homeowners insurance coverage, it's important to know what GA homeowners are paying on average. Did you know that the average homeowners insurance premium in GA is $1403? GA is now ranked 15 in the country. The country wide average for homeowners in the United States is $1,311. This means the average home insurance premium in GA is 7.02% more than the national average.
| Year | Average Annual Premium | Average Monthly Premium | State Rank (Overall) |
| --- | --- | --- | --- |
| 2020 | $1403 (3%) | $ 117 | 15 |
| 2019 | $1362 (3.7%) | $ 114 | 15 |
| 2018 | $1313 (3.57%) | $ 109 | 17 |
| 2017 | $1267 (5.43%) | $ 106 | 18 |
| 2016 | $1200 (4.08%) | $ 100 | 20 |
When we combine the state averages over the last decade, the GA overall average is estimated to be around $1,120.93. Our homeowners insurance quoting and rating process helps you compare homeowners insurance quotes, coverages and premiums. GA current state rank compare to the rest of the country is #15. Consider shopping your GA home insurance with us so we can help you save up to 40% or more on your policy.
Find Local GA Homeowners Insurance Quotes & Coverage
For more information on homeowners insurance in your area, choose a county below:
GA Homeowners Insurance News & Information
GA Housing & Real Estate Data
| Details: | Staticstics |
| --- | --- |
| Total Housing Units | 4088801 |
| Occupied Housing Units | 3585584 |
| Vacant Housing Units | 503217 |
| Vacant Housing Units for Rent | 174416 |
| Vacant Housing Units Rented Not Occupied | 6792 |
| Vacant Housing Units For Sale | 83852 |
| Vacant Housing Units Sold Not Occupied | 13118 |
| Vacant Housing Units For Seasonal Occasional Use | 81511 |
| Vacant Housing Units All Other Vacants | 143528 |
| Housing Units Homeowner Vacancy Rate Percent | 3.4 |
| Housing Units Rental Vacancy Rate Percent | 12.3 |
| Housing Tenure Occupied Units | 3585584 |
| Housing Tenure Occupied Units Owner Occupied | 2354402 |
| Housing Tenure Occupied Units Owner Occupied Population | 6287036 |
| Housing Tenure Occupied Units Owner Occupied Averge Household Size | 2.67 |
| Housing Tenure Occupied Units Renter Occupied | 1231182 |
| Housing Tenure Occupied Units Renter Occupied Population | 3147418 |
| Housing Tenure Occupied Units Renter Occupied Average Household Size | 2.56 |
Understanding GA Homeowners Insurance
When shopping for GA homeowners insurance quotes you should be aware of the various types of insurance policies that are available in your area:
HO-3: This is the most common type of homeowers policy. This policy type protects your home against all perils, except ones that are specifically excluded. In most cases earthquake and flood damage are excluded.
H0-6: This policy type is specifically written for condos or co-ops. If you own a condo or live in a co-op building this type of policy is a necessity. A HO-6 policy covers both your personal belongings and the structural parts of the building that you own. There are 16 disasters listed on a typical policy that HO-6 protects against.
HO-4: If you are looking for GA renters insurance, a HO-4 policy is a great option. Renters insurance will cover your contents as well as offer liability coverage in the event a person is injured in your apartment.
While other types of policies exist, these are the most common ones. A HO-2 is a more basic policy that offers reduced coverage levels and a HO-5 is a high-end policy that offers increased protection.
If you are shopping for a new home in GA, homeowners insurance is a must do. We can help you find the perfect policy for your new home, regardless of whether you need a standard HO-3 policy, HO-6 or renters insurance, our site makes shopping for homeowners insurance quotes easy. Visit our online quoting application today and let us help you shop and compare up to 12 different GA rates and coverage options.