JD Power Study: Highlights How Insurers Have Been Leaving States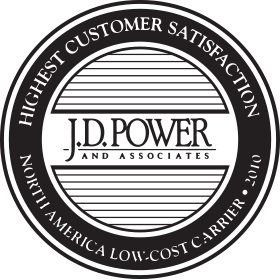 Recently, JD Power released a study that highlights how insurers have been leaving several states. The report looks at the potential opportunity for insurance companies that stay in these states as well as how the decision to leave certain states will impact customer perceptions of their company. 
Across the nation, both homeowners and renters are facing homeowner insurance challenges as insurance companies pull out of some states, notifying policyholders with notices of termination. Insurers are leaving due to a variety of issues including catastrophic events, ever increasing costs, as well as regulatory pressures.
The JD Power 2023 US Home Insurance Study looks at customer satisfaction regarding homeowners and renters insurance. It examines five factors:
Interaction
Policy offerings
Price
Billing process and policy information
Claims
According to JD Power, the study incorporates insights from online interviews conducted with 11,221 homeowners and renters from May to July 2023. A few of the key insights the report found was that:
Overall satisfaction is flat as rates start to increase: Despite rising premiums, overall homeowner satisfaction has remained the same. It came in at 819 (on a 1,000-point scale) which is the same as 2022 and renter satisfaction actually increased. Roughly half (48%) of homeowners saw a rate increase of 5% or more in 2022.
Pulling out of a state can have a negative impact on customer satisfaction and trust: Insurers pulling out of an entire state can negatively impact both customer satisfaction and trust. The study also found that insurance companies willing to enter states that have been deserted by other insurers have a chance to grow their market share, but it may take some time to establish trust and customer satisfaction.
Price sensitivity drives comparison shopping and limits bundling: According to the study, 57% of homeowners who switched to a new insurer did so for a better price. The study also found that the shift in carriers has resulted in a decline of policyholders bundling rates, this is particularly true in states where major insurance companies have left.
When JD Power tallied up the scores, Erie insurance ranked the highest for both homeowners and renters coverage scoring 856 for homeowners and 881 for renters. Amica finished second (844) and Auto-Owners Insurance grabbed the third-place spot for homeowners. American Family (856) and Lemonade (854) took second and third place for renters.
In the report, Breanne Armstrong, director of insurance intelligence at JD Power, pointed out that the emerging pattern of insurance companies exiting entire states is affecting homeowners nationwide while only really making headlines in states such as California and Florida that have been hit by recent catastrophes.
"Insurers are reworking their actuarial maps, confronting state regulations that cap rate increases and struggling with profitability," Armstrong said in the press release. "For customers, this combination of steadily rising rates and sudden abandonment can create irreparable damage to brand loyalty and perceptions of trust. However, it also creates an opportunity for carriers that can come in and absorb these customers. This could be a real make-or-break moment for many carriers."