Citizens Property Sends Out Letters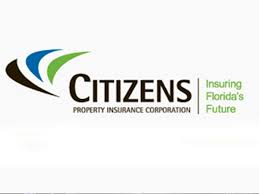 Soon, hundreds of thousands of Citizens Property Insurance Company policyholders will be getting a letter in their mailbox asking them to move their policy to a private insurance company and away from Citizens, the state-backed insurer of last resort.
Citizens Property is using the letters as part of its "Depopulation" effort that was approved by state lawmakers during their recent special session focused on the insurance issues the state faces. Currently, Citizens Property is the largest property insurer in the state by policy count.
Phillip Wardell, CEO of Access Insurance Underwriter, said in a recent 12 News report that the letter has been sent out to 300,000 customers. Wardell said in the report that his company alone is already reaching out to hundreds of clients who have to make the switch.
One reason that Citizen's policy count has grown so dramatically is due to insurers leaving the state as well as insurance premiums that have risen almost 25% in the past year.
While many policyholders may want to stay with Citizens Property, they may not have that option. Citizens only writes policies for homeowners who cannot find coverage in the private market that is no more than 20% higher than Citizen's premium. If a private insurer offers a rate that comes in less than 20% more than Citizens, the homeowner must accept the offer of coverage and cannot stay with Citizens. Policyholders will start being transferred automatically on October 17th.
"I was really surprised that they didn't give you way more notice," said Wardell in the recent 12 New report. "Think about this, agencies have to speak to 300,000 people who are going to be calling, emailing, and freaking out, in how many weeks?"
Industry experts claim that it is very possible that Citizens will be sending out more letter in the coming months so homeowners should be aware that they may need to find a new insurer soon.
Call us for Free Florida Home Insurance Quotes at 1-888-685-4704 or visit our Florida Homeowners Insurance Quotes page to review average rate quotes, coverage information and request quotes online.