Progressive Will Not Be Renewing Some Florida Home Insurance Policies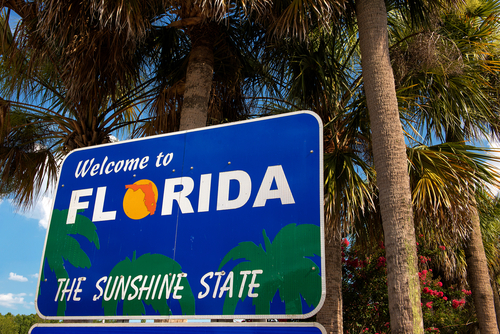 According to a recent report by WFLA News Channel 8, Progressive will not be renewing some homeowners insurance policies in Florida.
A Progressive spokesperson has confirmed to WFLA that they have started regulatory filings with the state and will send out non-renewal notices to affected customers in December. The non-renewals will go into effect in May 2024 and will continue on a rolling 12-month basis.
According to Progressive, the non-renewals will impact DP3 (dwelling/fire) policies as well as other "direct and agency property policies." While Progressive did not release the number of policyholders that would be affected, the Insurance Information Institute (Triple I) estimated the change will affect roughly 100,000 policyholders, which is about half of Progressives current policy count in the state.
It is likely that Progressive will cancel 47,000 DP3 policies, these policies typically cover secondary residences. Progressive is also expected to non-renew 53,000 "high-risk properties," according to the Insurance Information Institute.
"Florida property remains an important part of our Progressive Home business, and we have no plans to leave the state," the spokesperson said in a recent statement. "However, we have been working collaboratively with state officials and the Florida Office of Insurance Regulation to implement changes that allow us to rebalance our exposure while continuing to serve Florida homeowners."
Non-renewed policyholders will be offered replacement policies through Loggerhead Reciprocal Interinsurance Exchange, or they can look for other coverage in the marketplace. "The actions we're taking are necessary to ensure that we can continue to write business in Florida in a meaningful way — and we expect these actions will better position us to build a stronger, more stable, and more competitive Progressive Home business for consumers and independent agents in the long run," the spokesperson said in the recent press release.
This is not the first time Progressive has chosen to non-renew policyholders, last year 56,000 Progressive policies last year were not renewed by the company.
Despite the fact that Florida lawmakers have passed reforms aimed at stabilizing the homeowners insurance market, insurers are still reducing their policy count or leaving the state altogether. Farmers insurance recently announced it would also be canceling about 100,000 policies in the Sunshine state.
Critics of Gov. Ron DeSantis, claim he is not focused on making the state run smoothly and lowering the cost of both housing and homeowners insurance because he is too busy focusing on cultural issues.
The lack of effort by the Governor has certainly impacted the insurance market, in a very negative way. According to the Insurance Information Institute, Florida insurance premium now average $4,200 which is three times the national average. Currently, about 12% of homeowners in Florida are not even carrying homeowners coverage compared to the national average of 5%.
For Florida home insurance rates and coverages, we can help you! Call now at 1-888-685-4704 to speak with Florida home insurance agent or easily request quotes online, click here to shop and compare Florida home insurance rates today!