What Is the 80/20 Rule In Homeowners Insurance?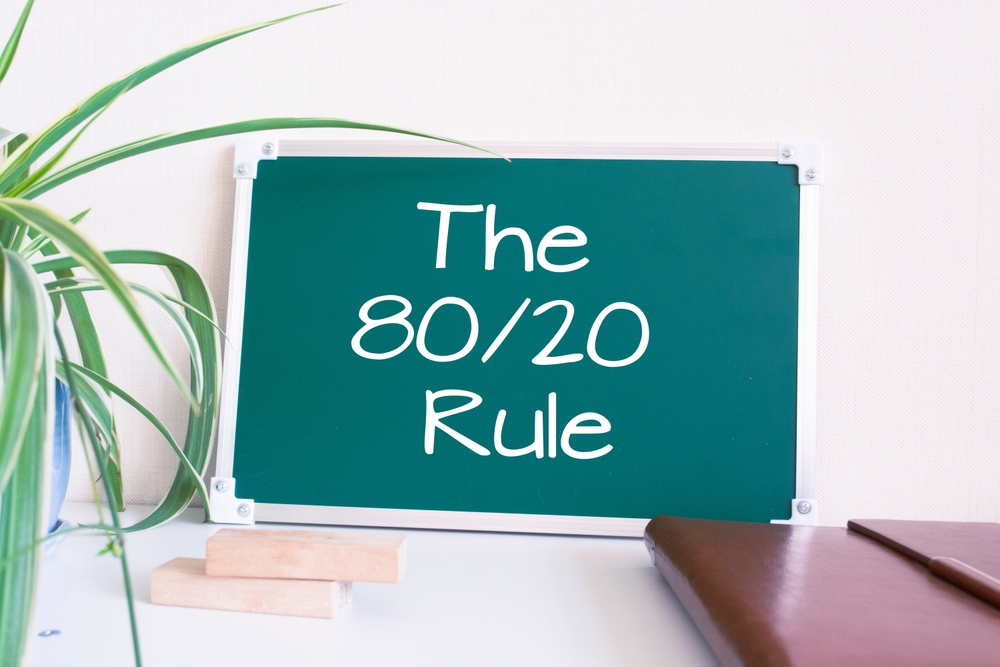 If you are purchasing a home, your lender will require that you carry homeowners insurance to protect their investment in your home. Homeowners coverage will help cover the cost of repairing or replacing your home if it is damaged or destroyed by a covered peril. 
Covered perils can include items such as a hurricane or other severe weather, burglary, or fire to name a few. When it comes to homeowners insurance, most insurers require following the 80/20 rule to make sure you are properly covered and not underinsured.  
What exactly is the 80% rule?
The 80/20 rule is a standard in the insurance industry that simply says you need to insure your home for at least 80% of its replacement cost to have full coverage on your home. If you are carrying less than 80% of the replacement cost your insurer may not cover the full claim amount if you have to make a claim on the policy at some point during the policy term.
This can be especially relevant if you make renovations to your home which increase its value and do not notify your insurer and adjust the coverage levels on your home. While your insurance company or agent can help you determine appropriate coverage levels, knowing the total replacement cost of your home will help you make sure you are properly covered.
What is your total replacement cost?
The total replacement cost of your home is simply how much it would cost to rebuild your home if it was destroyed by a covered peril such as a hurricane or fire. The total replacement cost is typically calculated by multiplying the average local per-foot rebuilding cost by the square footage of the house.
Insurers use a variety of information when calculating the total replacement cost of your home. Some factors they use are:
Square footage of your home
Any home renovations and improvements that have been done
Cost of materials in your area
Labor costs in your area
Value of interior and exterior components
You should review your home's total replacement cost on a regular basis and make sure your coverages are appropriate for your home's value. This is particularly true if you have made recent improvements, renovations or added square footage.
80 % rule example
The 80% rule can be confusing so here is a quick example that will hopefully make it clear how it works:
If you purchase a home that has a total replacement value of $300,000 you would need to be carrying at least $240,000 in insurance coverage to be in compliance with the 80% rule.
If you are only carrying $220,000 in coverage and your home is severely damaged or destroyed your insurer will not cover the entirety of the damages and you will have to pay out of pocket to cover some of the damages.
It is important to check with your agent or insurance company on an annual basis to make sure you are carrying the appropriate coverage levels based on the total replacement value of your home. Anytime you make improvements or renovations you will need to notify your insurer to recalculate your total replacement value and coverage levels.